See, discover and experience–it is never boring in Erzgebirge. Whether with the family or with friends, there are many ways to spend your holidays in and around the resort of Oberwiesenthal. Visit our museums and exhibitions. There is something for everyone.
Wiesenthaler K3
Wintersport das ganze Jahr über?......na klar, in unserem Museum "Wiesenthaler K3"
Wettkampf-Atmosphäre schnuppern und Medaillen bestaunen können die Gäste im Sportmuseum "Wiesenthaler K3".
Hier kann man erfahren, wie sich der "Fluch Schnee" zum "Weißen Gold" entwickelte und den Größen des Sportes begegnen, deren Ski, Pokale und Medaillen zu bewundern sind.
Jens Weißflog, Ulrich Wehling, Eric Frenzel, Richard Freitag und viele andere Athleten sind hier vertreten.
Einzigartig in Deutschland: das Museum mit den meisten Wintersport Medaillen und Pokalen
Wiesenthaler K3
Karlsbader Straße 3
09484 Kurort Oberwiesenthal

037348 1550-50

037348 1550-182

info@oberwiesenthal.de

www.oberwiesenthal.de/wiesenthaler-k3.cfm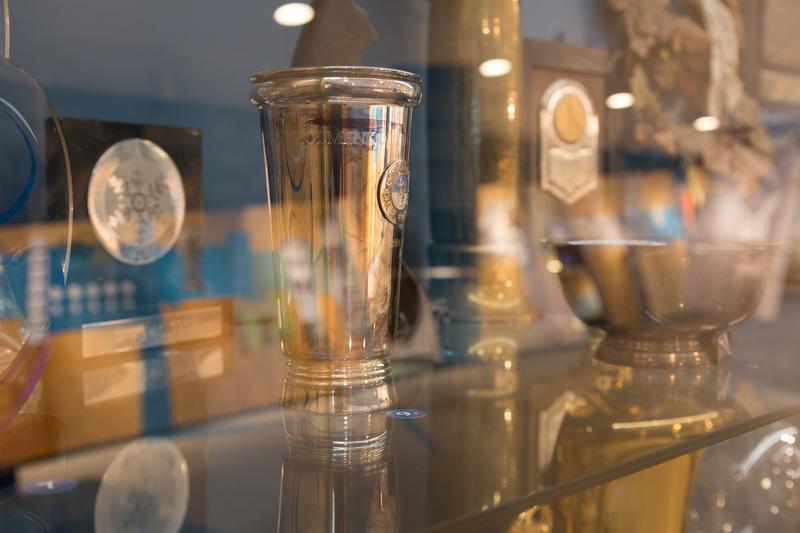 Wiesenthaler K3
Ocean Aquarium
Nemo is waiting just for you! He swims around a 17-metre-long coral reef together with countless colourful fish and corals. In our aquariums there are all kinds of exciting fish to see–like lionfish, puffer fish, moray eels, angel fish, trunk fish and tang. The living fossils are a special treat: Horst the nautilus floats through the water and provides a glimpse into the past. Sea horses rock on branches of the coral, sand eels peak up out of the floor like canes. And there is a variety of beetles, arachnids, crabs and snails in various forms to marvel at.
Enjoy the riot of colours and variety of forms.

Meeresaquarium
Vierenstraße 11 A
09484 Kurort Oberwiesenthal

0172 7809551

info@meeresaquarium-oberwiesenthal.de

www.meeresaquarium-oberwiesenthal.de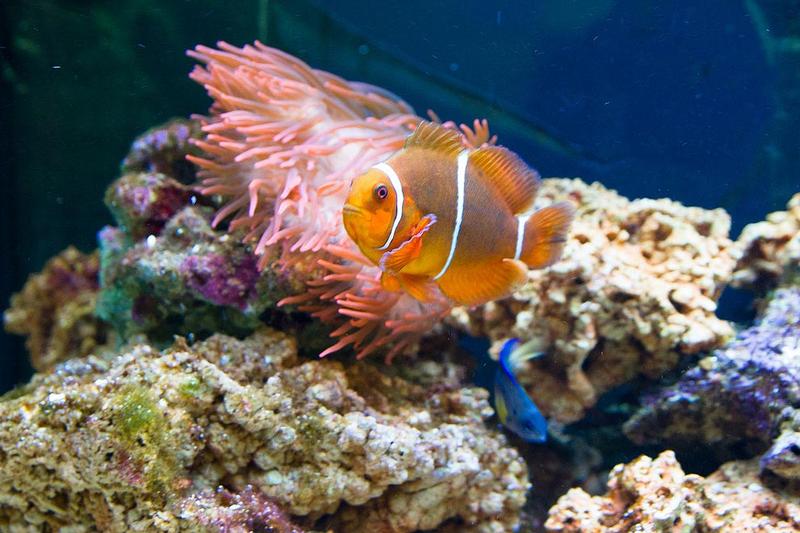 Adam-Ries-Museum
Why is the name Adam Ries still a synonym for the right solution today?

Who was this "giant among mathematicians" who lived from 1492 to 1559?

Why did his name survive for five centuries?

These are questions that still engage many theoreticians and are the material for many class sessions in school. You can find answers in the remodelled Adam Ries Museum. This hands-on museum with its many stations can answer a variety of questions. It is very well suited for children due to the many installations and offerings designed for children. The motto here is learning something new in a playful way.
An experience for young and old alike–find out for yourself.
Adam-Ries-Museum
Johannisgasse 23
09456 Annaberg-Buchholz

03733 22186

info@adam-ries-bund.de

www.adam-ries-museum.de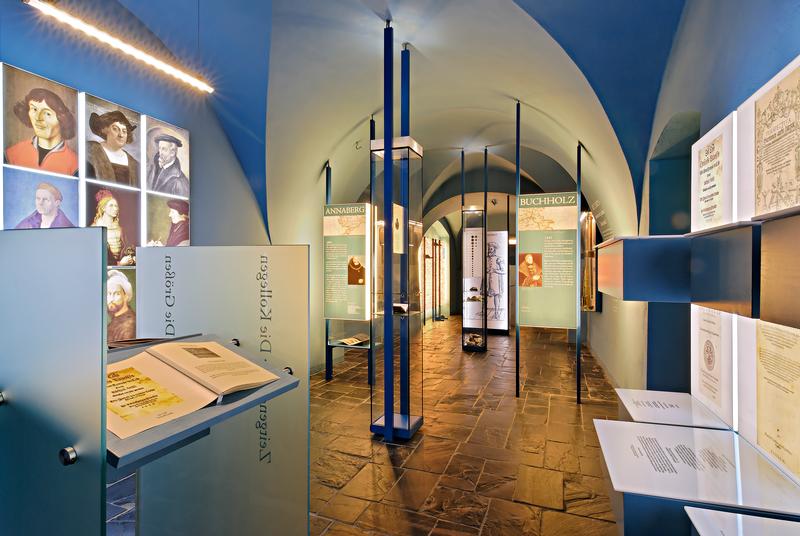 Adam-Ries-Museum
Dream Factory
See, hear, smell, taste, feel-you go through this exhibition with all of your senses and experience it, as is the intention of this all-media art presentation in the Dream Factory. The objects in this exhibition are set in imaginative scenes and reflect the dreams of their creators.
In the Dream Factory, around 1,000 rare and extraordinary exhibit items have been collected by Dr. Erika Pohl-Ströhler, which took years of work. The main themes are toys and Christmas productions, woodcutting, pyramids and sacred structures.
This exhibition is a real highlight for children, especially. Historical toys, discovery tunnels and interactive stations offer pure fun. These installations and worlds of miniatures will take you to an unforgettable world of dreams.
Manufaktur der Träume
Buchholzer Straße 2
09456 Annaberg-Buchholz

Besucherinfo: 03733 425284, Gruppenanmeldung. 03733 19433

03733 5069755

manufaktur@annaberg-buchholz.de

www.manufaktur-der-traeume.de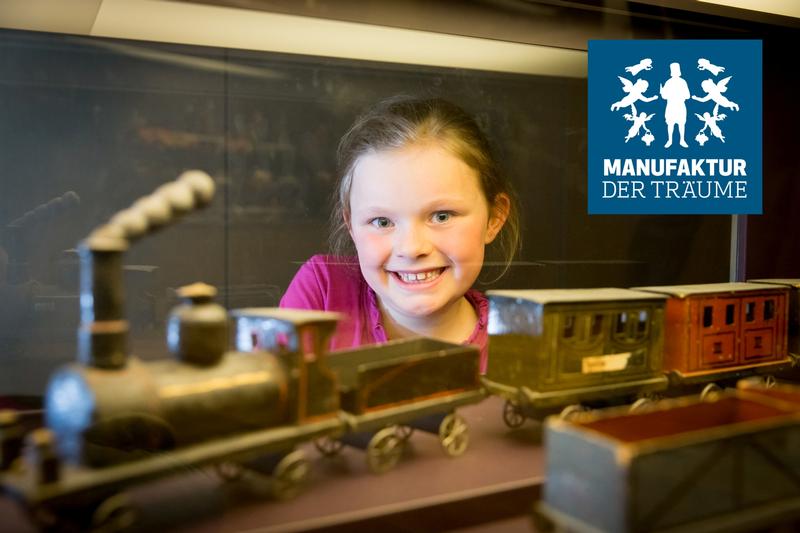 Manufaktur der Träume
1. Räuchermann Museum
Das 1. Räuchermann Museum befindet sich mitten in Cranzahl in der 'Alten Färberei'. Auf einer Fläche von 200 m² sind ca. 2100 Figuren zwischen 5 und 80 cm zu bewundern. Die Räuchermänner sind überwiegend gedrechselt, egal ob klassisch als Rauchertürke, Nachtwächter, Schutzmann oder in unzähligen weiteren Berufen. Die Besucher finden weiterhin ein pasendes Mitbringsel im gut sortierten Fachgeschäft für erzgebirgische Volkskunst.
1. Räuchermann Museum
Dorfstraße 44
09465 Sehmatal-Cranzahl

037342 7603

service@lenk-sohn.de

www.raachermannlmuseum.de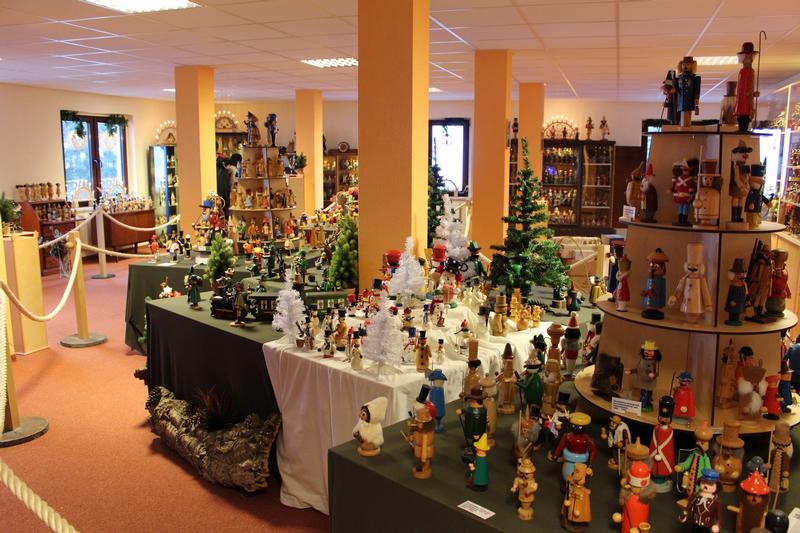 Soup Museum
Here visitors will find an exhibition presenting everything associated with soup– from the soup spoon to fully equipped kitchens. Funny anecdotes with proverbs and episodes from the history of soup round out the exhibition. The charming "suppenländisch" traditions [note: "Suppenland", literally "soupland" is the name of a locality here] are presented here, too, including the annual Neudorf Soup Cooking Competitions. These competitions have been held since 1992 and the best part is that anyone can participate and win something.
Another attraction is the tug-of-war involving the "Neudorf Soup Kettle". The goal here is like a regular tug-of-war, only one attempts to drag the soup pot along with one's opponent. You can try this out yourself, since one of these soup kettle tug-of-war gadgets is set up in the museum for a test competition.
Neudorfer Suppenmuseum
Karlsbader Straße 164
09465 Sehmatal OT Neudorf

037342 16045

info@suppenmuseum-neudorf.de

www.suppenmuseum-neudorf.de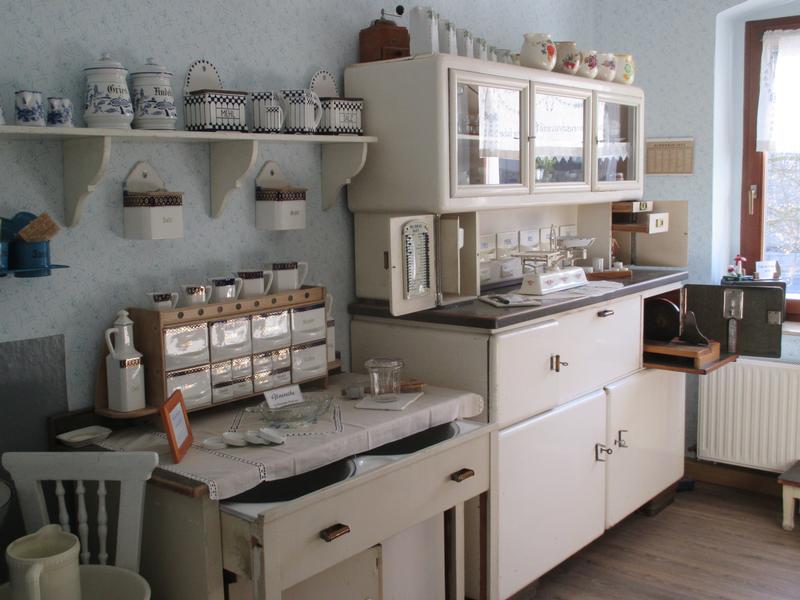 Soup Museum